ABOUT

DAVID REYNOLDS

"I have been waterproofing and preserving homes and buildings in Cornwall for almost 40 years, but I now work primarily on a consultancy basis sharing this acquired knowledge and experience impartially with my clients."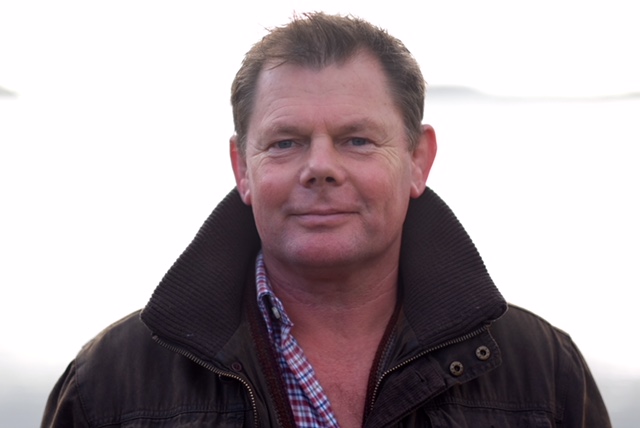 "Whilst there has always been the opportunity to develop into a larger business, I felt this would detract from what has made it successful and different."
With almost 40 years experience directly within the building preservation / waterproofing industry I began my career after leaving Sixth Form in 1983, working as a Treatments Technician for the local branch of a large and established building preservation company. I then subsequently worked for a couple of other building preservation companies including the UKs market leader at that time.
With very much a hands-on working background in damp-proofing and renovation work for the first part of my career I developed a genuine interest in older buildings and a particular fondness for Listed and Historic properties, and as my experience and technical knowledge increased through time and formal training, the surveying of buildings was the natural next step in my career. The structural waterproofing which is now the main part of my work was originally a very small part of the work we did, however this has increased very significantly over the past 20 years, and I very much enjoy its technical challenges.
I originally founded David Reynolds Building Preservation in 1996, specifically offering a friendly and flexible service, and just by word of mouth and local reputation it quickly developed into a strongly established Contractor firm, at one time employing several full-time technicians and tradesmen.
In recent years I have largely scaled-down my activities as a Contractor in order to focus on the consultancy element of my own personal work, and sharing my own knowledge and experience impartially through paid services including specialist Damp & Timber surveys, general advisory work, and also structural waterproofing design and warranty services for basements and cellars etc. 
I recognise that most old buildings will have defects and imperfections, which to some extent may form part of their appeal, charm and character. However, dampness, timber decay and structural movement are, in their various forms, the three most significant threats to any building.
I have the knowledge and experience to remedy or prevent almost all such problems in almost any type of building, and specifications can be tailored as necessary to achieve the result a client requires.
I believe that one of my primary skills is establishing a proportionate context and perspective, and proposing the most appropriate set of priorities for any property or client, thereby avoiding works which may be costly and unnecessary.
I endeavour, as far as possible, to adopt and encourage methods and materials which are traditional and sympathetic to any particular building, whilst accepting that in many cases a combination of modern and traditional methods is often necessary to achieve the desired result for modern-day living.
Above all, whilst I can offer qualified advice and opinions, I will always respect a client's own views, opinions and individual requirements, and in many cases can provide solutions to clients working on a limited budget.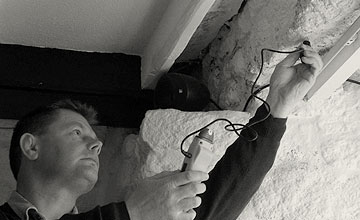 DAVID REYNOLDS –  CSRT CSSW
Surveyor and Principal Director
MY BACKGROUND….
I have over 35 years' experience in surveying, treating and repairing literally thousands of Cornish buildings of many types, including many Listed buildings.   
Born in 1965, I grew up in the fishing village of Flushing, where my father ran the local boat yard in the 1970s. I attended the local Primary, Secondary and Sixth-Form schools, and in 1983 gained my first permanent job, with the Truro branch of a well-known and large building preservation company where I developed (or discovered) a keen interest in old buildings. I subsequently progressed my career through 2 other firms including the UKs market leader at that time. However, I became disillusioned by their increasingly sales- and target-orientated direction and in 1996 I set up business on my own to provide the personal and flexible service I feel my clients need.
I live in Redruth with my family, in a Victorian terraced house in a quiet residential part of the town. Despite the demands of the business I ensure that I still make time for family and social life, and occasionally to indulge in my hobbies, which include sea fishing and mountain-biking.
TRADE MEMBERSHIPS
Knowledge and quality are at the heart of our business. David Reynolds Building Preservation  is a member of the following trade organisations: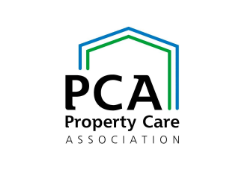 Property Care Association
The PCA is a highly respected and very proactive independent body set up to help educate and regulate the sector of the building industry involved with timber preservation, damp-proofing, structural waterproofing  and structural maintenance. As a  PCA member we are regularly audited to ensure we continue to maintain  the highest levels of professionalism  in all aspects of our work and service.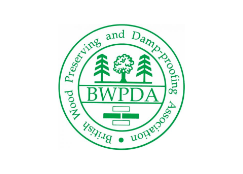 British Wood Preserving and Damp-proofing Association
The BWPDA has for many years  been the the UK's foremost authority on damp-proofing and timber preservation, and is now incorporated within the Property Care Association.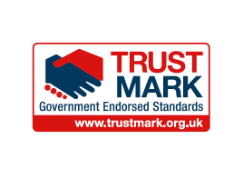 Trustmark
This is an award-winning scheme supported by the government,  the building industry and consumer groups, set up to help the general public avoid rogue traders by identifying reliable and trustworthy companies.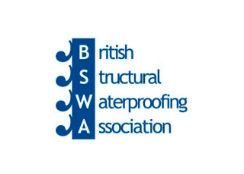 British Structural Waterproofing Association
The BSWA is an established association providing training, support and technical publications to the waterproofing sector of the industry. Members include independent consultants, system manufacturers and  contractors like ourselves.  Criteria for membership is very  strict, and only firms with properly qualified (CSSW) surveyors, able  to demonstrate professional and  financial integrity, are eligible to  be considered for membership.
BSWA membership provides  us access to the best technical  support, and enables us to offer  GPI Guarantee insurance for our structural waterproofing work.