Waterproofing & Preserving Cornish Buildings for over 30 years
We are a small local firm providing a competitive service to our diverse portfolio of private, commercial and professional clients, primarily in mid and west Cornwall.

We are a small local Company providing a competitive service to our diverse portfolio of domestic, commercial and professional clients, primarily in mid and west Cornwall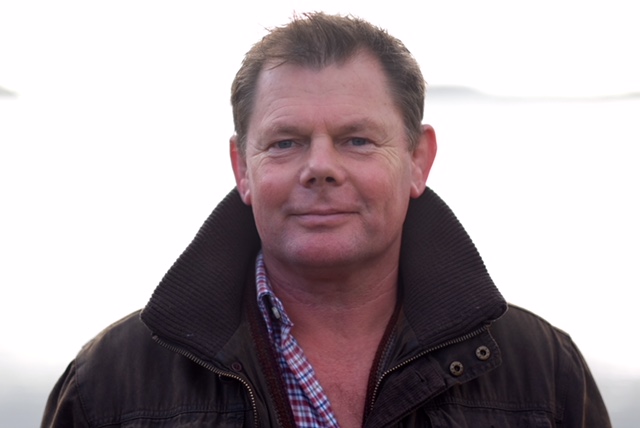 DAVID REYNOLDS –  CSRT CSSW
Surveyor, Consultant and Principal Director
MY ROLE
I founded the business in 1996, and have developed it to become among the most recognised and established building preservation companies in Cornwall.
Day-to-day, I undertake all consultancy work, surveys inspections; personally compile all reports, specifications and quotations; and attend to site management.

Expert, Qualified Advice
Professional and accurate diagnosis is fundamental in providing the correct remedy and avoiding unnecessary costs.
Local Knowledge
Construction methods and materials vary considerably throughout the UK, and we have over 30 years experience in surveying, treating and preserving our older Cornish housing stock

It's what we do!
We stick to what we know and what we are good at!
Damp-proofing and damp management
Surveys, Reports and Consultancy.
"we can hardly believe our old, damp cellar is now a wonderfully dry, cosy games room for the kids"
"The team were efficient and polite, and did a really great job. They were very tidy too"
"David is refreshingly free of any tendency to over-specify or to recommend work which is unnecessary"
"We had been confused by conflicting advice about our damp issue previously, but David really understood what we wanted and what our old house needed".
"we were very pleased with the service, from start to finish".
"We always contract David Reynolds for all our basement waterproofing jobs. He'll always design a simple and effective system and we like the insured long-term guarantee".
CORONAVIRUS  -  COVID.19. 
With the Coronavirus risk presently escalating significantly, surveys and site inspections are largely curtailed and will be considered strictly on a risk-assessed basis, and only to unoccupied properties or open construction sites and when considered to be urgent and strict criteria will apply.
All non-urgent inspections and surveys are now curtailed until further notice. 
WAITING TIME
Should your enquiry qualify as being suitably urgent and where safety of all parties can be ensured, current lead-time for surveys and inspections is approximately 3-4 weeks depending on location.
In many cases we can provide advice and estimates based on sufficient photographs or drawings etc, which can be emailed to us directly for a desktop inspection.
We are still providing our popular desktop waterproofing design service.
ADDRESS
Unit 19 Triplet Business Park, St Day, Redruth, Cornwall TR16 5PZ
PHONE
01209 822586  Answerphone only - Please leave a message, although email enquiries are preferred wherever possible.
Email enquiries are preferred, with as much information as possible please.