Waterproofing & Preserving Cornish Buildings for the past 40 years
A small local business providing a niche service to our diverse portfolio of private, commercial and professional clients.

SURVEYS, INSPECTIONS AND CONSULTANCY
BASEMENT WATERPROOFING DESIGN & WARRANTY.
DAMP AND DECAY IN OLD BUILDINGS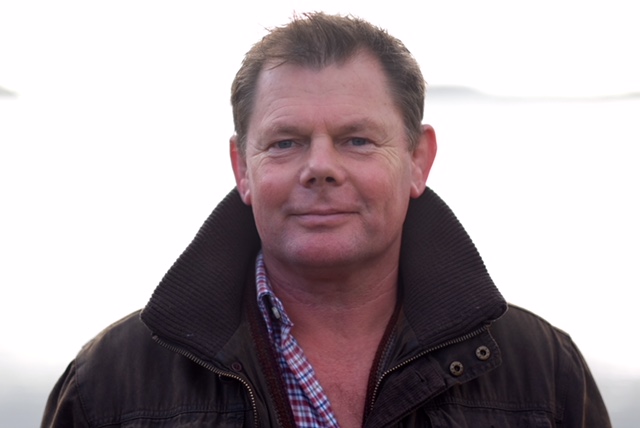 DAVID REYNOLDS –  CSSW CSRT
Surveyor, Consultant and Principal Director
MY ROLE
Day-to-day, my fieldwork involves surveying and on-site advisory / consultancy work, plus the essential visits to the various sites and buildings that I may be involved with at any time. My office-based work involves all report writing, and compiling specifications and drawings for remedial works and basement waterproofing design.
STAFF
At one time I employed several full-time technical staff and sub-contractors, however having re-structured the business over recent years to focus on my Consultancy work I now only employ one of my original technicians, mainly to provide a continued service to some of my long-term, loyal regular clients although he's sometiems avaailable for smaller private domestic damp-proofing and timber preservation jobs too.  I might occasionally call-in one or more of my long-term sub-contract trades to assist.
I'm very fortunate to have an excellent and very efficient AAT qualified Accounts Manager, who attends to all financial matters as well as processsing the various guarantees and warranties that we provide, and who has the additional benefit of a corporate background including HR / Personnel management.

SHARING 40 YEARS OF EXPERIENCE AND KNOWLEDGE
Professional accurate and impartial diagnosis is fundamental in establishing the correct remedy and avoiding unnecessary costs.
Local Knowledge
Construction methods and materials vary considerably throughout the UK, and I have 40 years experience in surveying, treating and preserving our older Cornish housing stock

"A big part of my job is navigating a safe path for my clients through the mindfield of PITFALLS and conflicting information and opinion which surrounds our industry".
"we can hardly believe our old, damp cellar is now a wonderfully dry, cosy games room for the kids"
"David was so helpful, offering the advice, technical support and products for me to undertake the work using my own builders!"
"David is refreshingly free of any tendency to over-specify or to recommend work which is unnecessary"
"We had been confused by conflicting advice about our damp issue previously, but David really understood what we wanted and what our old house needed".
"we were very pleased with the service, from start to finish".
"We always contract David Reynolds for all our basement waterproofing jobs. He'll always design a simple and effective system and we like the insured long-term guarantee".
Book a Survey or Consultation
Due to my curent workload and demand, I have no further availability for surveys or inspections until January 2024. 
I typically work Monday to Thursday (not Fridays or weekends) from typically between 7.30am - 5.30pm and generally try to get back to my office most afternoons for my report-writing and general office-based work and emails etc.
I do have a land-line and answerphone, however I do prefer EMAIL ENQUIRIES where possible.
Priority will always be given to my longstanding regular clients or to those others which I consider to be of particular urgenty and importance.
Most of the time I do receive more enquiries than it's possible for me to service and I therefore need to prioritise my limited survey appointments accordingly, although I will endeavour to REPLY to all email enquiries within a few days 
In some cases I can provide advice or estimates based on sufficient photographs or drawings etc, which can be emailed to me directly for a desktop inspection and I am still providing my popular desktop waterproofing design service.
CORONAVIRUS  -  COVID.19. 
I am generally happy to be guided by my clients regarding the level of precaution required during surveys. Please let me know if there are any particular Covid precautions required, and in particular if there is anybody in the property who might be considered at particular risk.
ADDRESS
Unit 19 Triplet Business Park, St Day, Redruth, Cornwall TR16 5PZ
PHONE
01209 821332  Answerphone only - Please leave a message, although email enquiries are preferred wherever possible.
Email enquiries are preferred, with as much information as possible please.